Please come in & have a look around

I designed these

"Butterfly Backgrounds"

for you to use on your webpages or email

Please take whatever you would like

Alter them if you wish

They are "free" of charge

No need to link back to me, if you don't want to

I would love it if you did though

I really would like it if you wrote to me

to tell me how you are useing my work

I love to see others peoples pages
Just click on a sample to view background as a full page

~~~~~~~~~
Would you like to have your own Butterfly Graphics?
CD available with 1000 Images
Soooooo many color variations !!!!!
Come on in to check them all out...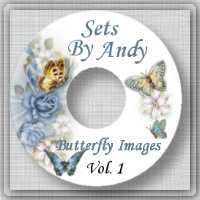 Purchase Butterfly CD
~~~~~~~~~
Don't forget to stop by and pick up some

These Butterflies are real pretty
So come on in and take a few home with you
The colors are only limited to the length of time
I have to spend on designing these
I have over 190 Butterfly gifs...
I got a little carried away, ha,ha
~~~~~~~~~
Please let me know you were here


Leave your comments in my guestbook
I would love to know what you think
I hope to see you at any of my other sites

Quick Index
Sets By Andy
2,
3,
4,
Butterfly Backgrounds 1, 2,
Butterfly Gifs1, 2, 3, 4, 5,
Butterfly CD
Textured Backs
1, 2, 3, 4, 5, 6, 7,
Floral Backgrounds
Diamond Backgrounds
Plaid Backgrounds
Stripe Backgrounds
Vertical Backgrounds
Bluebirds Garden
Wonderful Butterflies
Baby Sets
Easter Sets
Valentine Sets
St Patricks Sets
Halloween Sets
Thanksgiving Sets
Christmas Sets
Bluebirds Christmas Land
Christmas Links
Friendship Garden
My Awards/
My Gifs/
Home Page


Copyright © 2000 ~ 2011
~"Sets by Andy"~
© All Rights Reserved